Home / Blogs / Relive Your Childhood: Retro Games That Are Making a Comeback
If you're perusing this website, the odds are low that you would consider yourself to be an actual "gamer". Enjoying a game of Solitaire online or in person is an activity that is very far removed from screaming obscenities at disembodied voices in Call of Duty. But, perhaps you did enjoy video games at some point. Just not what the hobby has turned into over the past several decades.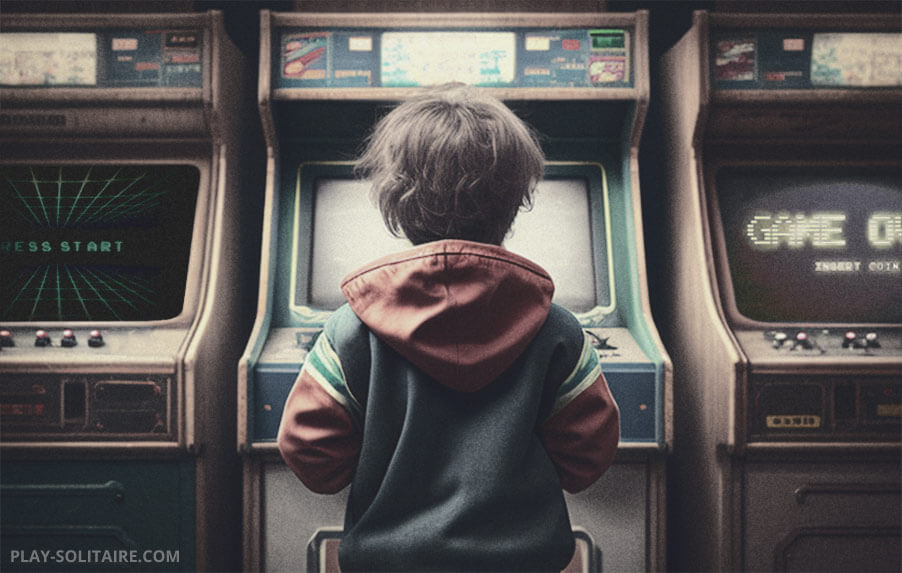 Well, guess what? The games that kick-started the pastime have been growing in popularity recently. You could even say they're making a comeback. Is it because the average gamer is in their late thirties and can't be bothered to keep up with the oftentimes enraging trends that have begun to take over the industry? Or perhaps they just yearn for a simpler time, when video games and their own lives were much less simple and easy to enjoy.
Either way, the games that defined our childhoods are beginning to resurface, which means we get to feel like kids again for a few hours at a time. Let's take a look at the games we used to love.
Super Mario Bros.
Ok, this one is a little bit of a gimme. It would be crazy to say that Mario ever left or saw any kind of decrease in popularity. He's Nintendo's mascot for goodness sake! There has always been some form of new Mario game just around the corner, but those classic titles are about to get a pretty significant boost in popularity.
This April will mark the premiere of the Super Mario Bros. movie, a brand new animated adventure from the makers of Despicable Me and Minions. Will it be better than the live-action Mario movie that starred Bob Hoskins and John Leguizamo? Only time will tell, but the odds seem pretty good.
As when any video game movie releases, interest in that franchise enjoys a big boost in coverage. With iconic, classic Super Mario games available on the Nintendo Switch Online service, it might be a good time to go back and experience your younger days.
Sonic the Hedgehog
Long before the Little Blue Blur graced our television screens with multiple animated series and two blockbuster movies, he was a little pixelated fellow with a need for speed.
Sonic the Hedgehog hasn't had very much luck as a franchise, with more duds hitting the market than actual hits. However, when a devoted Sonic fan and developer decided to take the series back to its roots, we got one of the best Sonic games in recent history.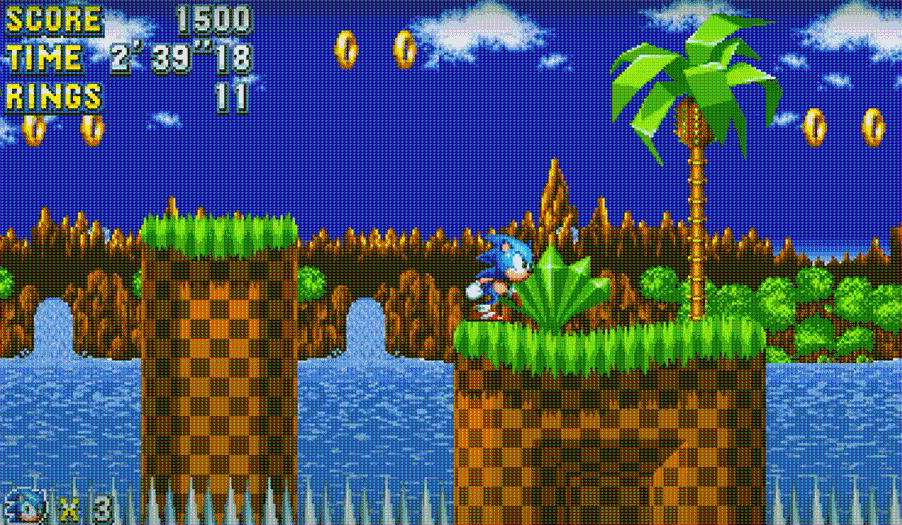 Christian Whitehead and the developers at Headcannon worked tirelessly to encapsulate the very essence of Sonic into a video game called Sonic Mania, a love letter to the original games and retro gaming as a whole. In addition to making brand-new stages that feel like they could have been remastered versions of classic ones, there are also a set of video filters that can emulate the visual presentation of playing a game on a CRT screen. As of now, this is the only thing that comes close to making you forget the pain you feel from throwing away that CRT TV twenty years ago.
The Legend of Zelda
Like its cousin Nintendo series, Mario, The Legend of Zelda has also always been around. However, despite evolving and advancing for new audiences and technology, that original format and gameplay remain extremely influential. Countless indie games use the top-down perspective and focus on exploration that The Legend of Zelda: Link's Awakening pioneered way back in 1993 on the original Game Boy.
Even more complex games like Tunic have very obvious inspirational roots in Nintendo's fantasy adventure series. The universal love of Link's Awakening in particular is so strong, that Nintendo released a remastered version of the game in 2019. Its presentation is what many would consider cute and cuddly, but the gameplay that left us enraptured in the early 90s is still totally intact.
Pac-Man
There was a time in history when Pac-Man ruled the arcade. People would line up for considerable amounts of time with stacks of quarters in hand just to play a game where you munch on pellets and avoid ghosts. Or eat them, if you found a Power Pellet. There's nothing like seeing those little punks turn tails and run away when you can swallow them up!
Hold on to your hats, readers, because Pac-Man came out over forty years ago. FOUR-ZERO. That's a long time, but at least our favorite yellow flapper hasn't been lost to time. No, in fact, Pac-Man's popularity has remained so consistent, that Namco celebrated the game's fortieth anniversary in 2020 with a brand-new game called Pac-Man Mega Tunnel Battle.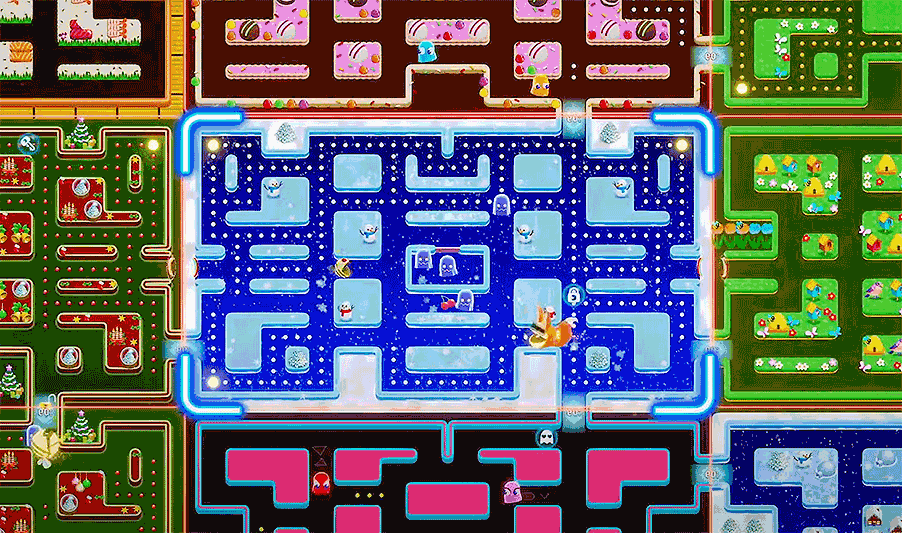 If you love when a retro game is revived for a new generation by amplifying what made it awesome rather than changing it, then look no further than Mega Tunnel Battle. It's essentially a massive game of classic Pac-Man, with many interconnected screens and shenanigans to get up to.
Classic Consoles
With the boom in classic games returning and newer games using the gameplay that made the originals iconic in the first place, you might not be surprised to hear that makers of the classic consoles have also been capitalizing on these successes. "How?", you might ask. Well, by shrinking down the home consoles you remember and releasing them back to stores, of course.
I am obviously talking about pieces of hardware like the NES Mini, SNES Mini, and the Sega Genesis Mini. For those who want to go back even further, there is even a Commodore 64 Mini!
If you were hoping to plug in those old cartridges you have crammed in a box in your attic, that's not how these work. Instead, these retro mini consoles back dozens of games built into the hardware. All you need to do is plug the console into the TV, plug in your controller, and you're ready for some retro gaming goodness.
Here are some of the games you'll get with each console:
Sega Genesis Mini
Sonic the Hedgehog
Earthworm Jim
Vectorman
Golden Axe
NES Mini
Castlevania
Final Fantasy
Dr. Mario
Metroid
SNES Mini
Donkey Kong Country
Star Fox
F-ZERO
Street Fighter II Turbo: Hyper Fighting
If you grew up with any of these games or any of the many other titles featured on each platform, these mini consoles might be worth a look. Who doesn't want to put bills and mortgages behind them for a little while to experience the joy (and frustration) of playing Donkey Kong Country again?!
It's not easier as an adult, trust me.
Centipede
If you've been to a Dave & Buster's in the past few years, you might have noticed that the final stand of the video game arcade looks a little different than it did when we were young. Games are bigger, glitzier, and louder for one, but there are also alcoholic drinks and food of a higher quality than microwave pizza being served just a few steps away from the skee ball.
Regardless of how you feel about it, it's keeping the feeling of going to an arcade alive, and it's even caused those retro arcade games we enjoyed back then to be given a similar glow-up. In addition to arcade versions of smartphone games like Fruit Ninja and Doodle Jump, one of my personal favorite games has made a comeback in a big way.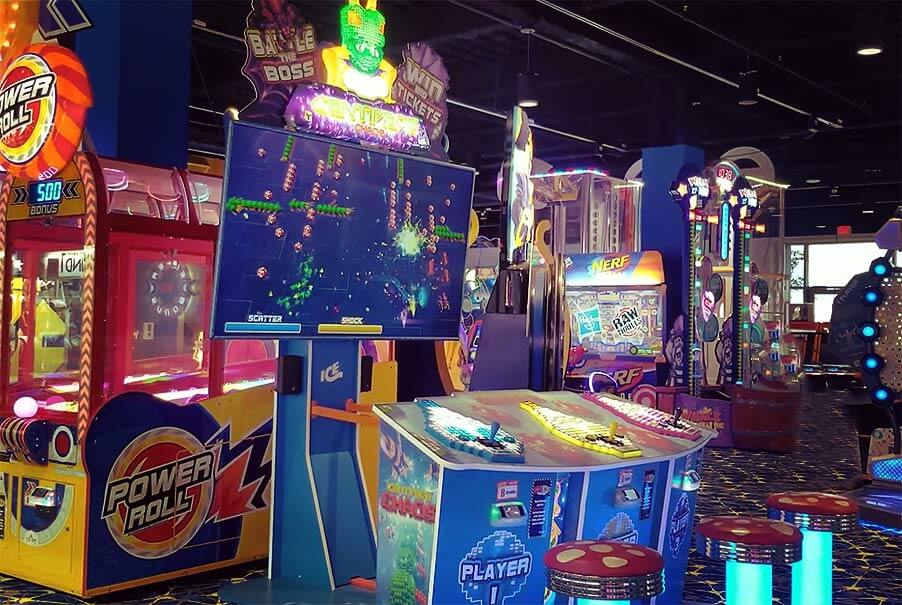 Centipede! The game where an impossibly long alien bug approaches you, and all you have is a series of barriers to slow it down, and a tiny blaster to take it out before it can eat you. The new version of this is called Centipede Chaos, and it looks a little bit more like a TRON game with its cyberspace aesthetic. However, that gameplay that had me dropping months' worth of allowance is still there, and it's a ton of fun. It also has a big screen and possibly bigger speakers as well, so it's an awesome experience!
Solitaire
You didn't think you were getting out of this one without a reference to the very game that inspired this site, did you?!?! Well now, don't you feel foolish?
If there has been one game that has remained constant since nearly the beginning of recorded history, it has to be Solitaire. Check out our article on the history of the game if you don't believe me, this game has some serious staying power.
Whether you want to use a stack of cards, your home PC, or even your smartphone, you are always guaranteed access to at least one way of playing a quick game of Solitaire at any given time. And, considering how old Solitaire is, it could probably be considered one of the most retro games ever! How's that for a comeback?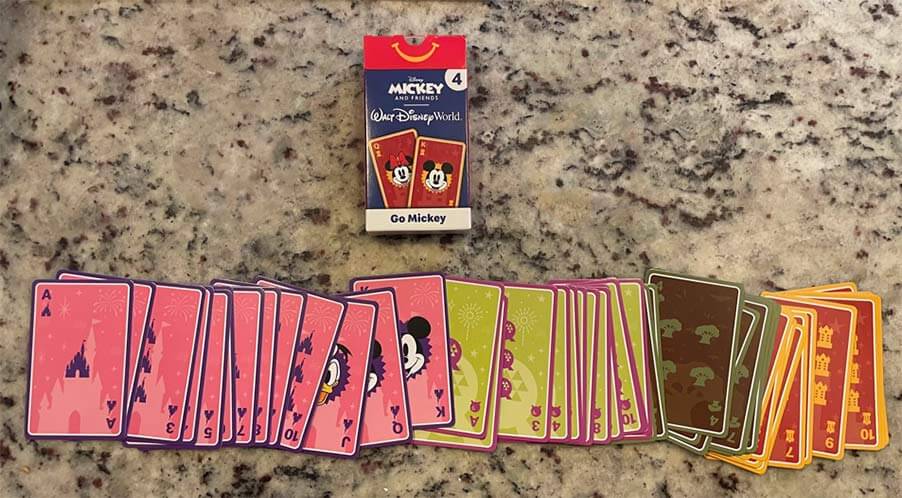 Microsoft Solitaire really started the game's digital revolution, which is likely the cause of its continued relevance, but nothing beats a physical game of Solitaire. I, er, I mean my niece got a mini deck of Disney-themed playing cards in a Happy Meal, and the first thing we did with it was play Solitaire. It doesn't hurt to start them early!